I cracked up when I read some of other peoples answers to this funny link up... so of course I had to join in on the humor. I also insisted on adding my husband into this, because lets face it.... we're hilarious.
Oh, oh, here we go.....
1. If calories didn't count, I would eat...
McCall

-

Pasta for the rest of my life, and drink Coke, and eat chocolate chip cookies everyday, and bathe in chocolate milk. You now understand why dieting is no bueno for this carb, fat loving girl.
Brevin-

.... Reeses and drink Dr. Pepper all the time. Nothing like peanut butter and prune juice for the rest of forever. . . . whater' it's good.
2. On my Prom night....
McCall-
10th grade: awkward as heck. Went with a neighborhood friend while totally in love with this boy named Brevin, who I saw at the dance with a friend of mine. Yeah... awkward. 11th- Finally got to go with that boy named Brevin. It was fun, I bought him pink slippers. . . yeah. 12th- That boy, Brevin, as I mentioned above, was out of town for 2 years so I went with a friend from another school and we pissed everybody off by pulling one of these:
Brevin-

11th-Went with a date who acted like she didn't want to be with me. I had a crush on her, but....I felt awkward and dumb the whole night. 12th- I went with my sister. Practically. Not really, but we were like brother and sister... so pretty much. I kept checking out this girl named McCall from across the room. College: I went to Prom with McCall. I was her college boyfriend.
& we danced like this....
3. When I go to the store, I always buy...
McCall-
nail polish, or some crafty thing I don't actually need, but want, or may actually need. Depends the day. I also am pro at buying Sentsy
wax. Our apartment always smells so lovely!
Brevin-
Refer to question one.... those two things I always buy. Plus I'm the milk runner when we're out and I always buy random shiz like sparkling cider.
4. Family functions typically...
McCall-

are over Face-time one way or up to 3. ha.
Brevin-

Over the phone and sometimes over comments on Facebook. And texting, lots of texting with dog pictures. and singing. the end.
5. I think my blog readers...
McCall-
are crazy. The fact that people take the time to read our blog makes me feel like a super star. Even if it's just my parents and Brevin's family. ha. And our sweet Aunt Ruthie!
Brevin-
Pretty much the wife covered it. Except for I'm pretty sure everybody likes a snack and fat Luna reads our blog too.
6. I'd much rather be...
McCall-
a female version of Michael Phelps, but I can't have everything.
Brevin-
one word. Embalming.
7. I have an obsession with...
McCall-
Buttons, photography, pinterest, owls, giraffes, earrings, nail polish, cookies, and She's the Man.
Brevin-

Desk art. Hearses, coffins, embalming. Oh, and can't forget the soft toilet paper. No itchy one ply for me please.
Uh... I said hearses, not horses
8. My work friends...
McCall-
probably think I am a clean freak. If they only saw our apartment about every other week they'd know this is not always the case. My work area stays organized while I can't keep up with my living area. ha.
Brevin-
Are like my other family. They're awesome and like to embalm as well.
9. When I created my Facebook account....
McCall-
I was a sophomore in High school, and pretty much didn't use it until this one kid named Brevin added me as a friend. Then I was on like 24/7.
Brevin-
I thought it was weird and I liked emailing better. Until I added my wife then we became obsessed with super poking.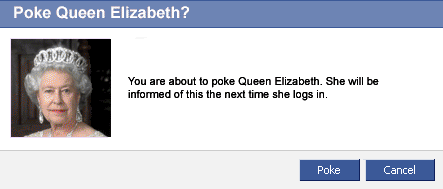 10. My least favorite word is...
McCall-
boof. I HATE THIS WORD. It's called farting, not boofing. I don't know why, but I cringe whenever that one kid named Brevin says it.
"it's not boof, it's fart!"
Brevin-
Runny. I don't know why.
11.
I really don't remember...
McCall-
the last time I laughed till I had an asthma attack. It's been a while. I like those days... minus the asthma attack.
Brevin-

The first time my wife and I actually met. She says at a region dance I don't remember that. I remember just meeting in high school.
12. Justin Bieber...
McCall-
ha.... this explains it all...
Brevin-
is a wittle girl.
....